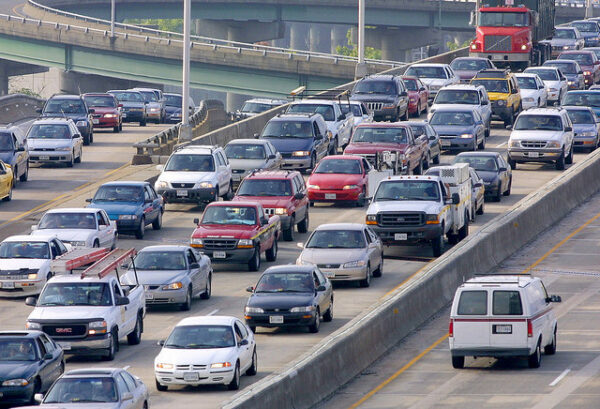 With the holidays hopping and the new year around the corner, the Virginia Department of Transportation (VDOT) will suspend most highway work zones and lift most lane closures on interstates and other major roads in Virginia for:
Christmas, from noon Friday, Dec. 23 until noon Tuesday, Dec. 27
New Year's, from noon Friday, Dec. 30 until noon Tuesday, Jan. 3, 2023
While lane closures will be lifted in most locations, motorists may encounter semi-permanent work zones that remain in place during this time. Check VDOT's website for the latest travel alerts in your area and around the state.
Additionally, VDOT has a number of resources available for holiday travelers to plan ahead, adjust for traffic and road conditions and stay safe to and from their destinations.
Peak congestion, travel trends
Based on historical data, VDOT's online, interactive travel-trends map shows congestion periods anticipated on Virginia interstates during the upcoming Christmas and New Year's holidays. Within the travel-trends map, click on the Christmas trend or New Year's trend link to toggle between the periods of travel influenced by these holidays.
Based on pre-pandemic and last year's travel patterns and the observation of the Christmas and New Year's holidays on Monday this year for most agencies and businesses, it is anticipated that the busiest travel days of the holiday period will be Thursday, Dec. 22, Wednesday, Dec. 28 and Thursday, Dec. 29. VDOT's free mobile 511 app offers information about construction, traffic, incidents and congestion as well as access to traffic cameras, weather and more. Traffic information is also available at 511Virginia.org or by calling 511 on any phone.
E-ZPass Express Lanes schedule
All HOV restrictions and rush-hour tolls on the 66 Express Lanes Inside the Beltway will be lifted on Monday, Dec. 26 and Monday, Jan. 2.
Find directional schedules for the reversible 95 and 395 express lanes and information for the 495 Express Lanes at expresslanes.com.